Collars and Couplings Guarantees Outstanding Service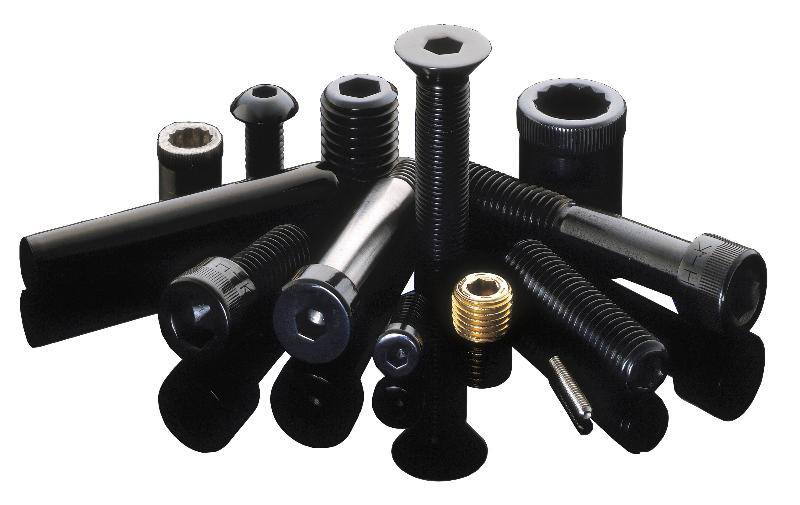 If you're frustrated by the high minimums, long lead times, and overall indifference, call us.
When you buy in-stock standard products from Collars and Couplings, we:
Never require a minimum quantity line item or order amount

Never impose a minimum line item or order charge
Just another way Collars and Couplings make it easy for you to do business. If you're not already an authorized distributor, fill out this form, and sign up today to start reaping the benefits.
Important: Minimums may apply for non-stock items.
Flexible Shipping Options - when your customers need parts fast and just can't wait, let us know.
We ship in-stock products the same day when you order by 3 pm EST. Same Day Shipping is possible due to our efficient order processing system, based on barcoding, and an energetic group of devoted employees.
Of course, at times, even same-day shipping isn't fast enough for your customers. When that happens, we can blind drop ship directly to them. Orders are packed in plain boxes without our logo. And all packing lists and labels show our distributor's name and address, not ours.
So when you need it out the same day, just contact us!
Remember: We only sell to distributors, so we will never solicit your customers or accept orders directly from them.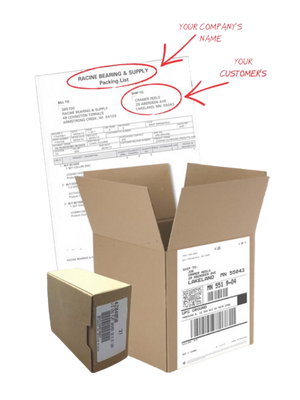 With blind drop shipping, your customers get faster delivery and you save money!
Shipments go directly from our door to your customers' with your name and address on box labels and packing slips.

Here's how it works:
We ship directly to your customers in plain boxes

Your name and your customers' names are used on all labels and packing slips not ours

Your customers get faster delivery since packages go directly to them

You avoid processing and additional shipping costs

You don't pay extra - because we don't charge for the service
And since we sell only through distributors, you don't need to worry that we'll take your customers. In fact, when end-users call us, we always refer them to authorized distributors, regardless of how much they plead for us to sell them directly.
So start out-servicing your competitors – at a lower cost! Try blind drop shipping with us today.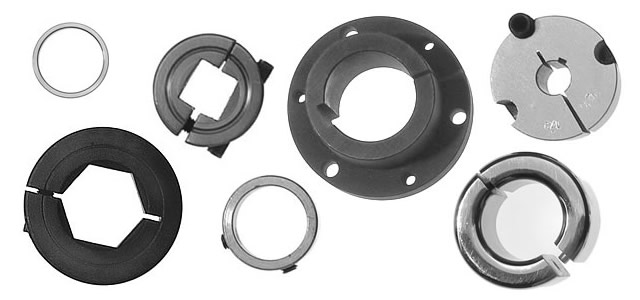 Email, fax, or mail us drawings of your custom shaft collars and couplings, today.
When we create Specials for you, our expert team can:
Handle any style shaft collar, shaft coupling, or rigid coupling in up to a 12″ bore and 14″ O.D. in unlimited widths, according to your blueprint

Hold I.D. and O.D. bore tolerances of up to .001″

Work with Type 316 stainless steel, Inconel®, titanium, steel, and bronze

Retrofit standard collars and couplings to non-standard dimensions

Usually, quote within 48 hours – minimums may apply
Consider us for Specials in production quantities, too. We'll hold your inventory for scheduled releases, letting you maximize your cash flow while minimizing inventory.
Please note: Often, it's more economical to design a special collar or coupling than rework a standard shaft collar or coupling. Also, don't assume that special dimensions will add to your final cost.

Contact us today for additional information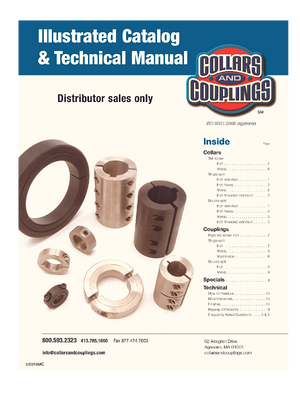 Electronic ordering is simple, speedy and accurate!
When it comes to electronic ordering, Collars and Couplings offers three options:
Online Ordering -

With online ordering, you can check stock availability in real time. You are also able to order products 24/7 365 days a year.

EDI (Electronic Data Interchange) -

EDI allows the direct exchange of documents such as POs, confirmations, advanced shipping notices, and invoices. One-time order entry into your computer

system transmits it to ours simultaneously for fast processing.

XML (Extensible Markup Language) -

This service is identical to EDI with the added advantage that, when ordering, you capture price and availability in real-time from the Collars and Couplings database. That means no guessing or additional calls.
Our IT department is ready to help with your EDI and XML needs. If you're an authorized distributor, you can start ordering online, today.
Contact us for additional information about electronic ordering.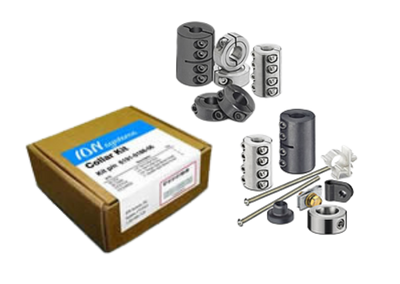 Do your customers order parts individually and later combine them into kits?
What if you could make their life easier by packaging items into kits –complete with personalized packaging, labeling, and paperwork?
Kitting is a valued added service we can provide for your customers. And it will increase your value in your customers' eyes.
Value-added services we provide:
Our most common kits feature an assortment of collars and couplings.

Variations include additional items such as fasteners, seals, bearings, and more.

We can even custom-label kits with your customers' own names and logos.

We produce the labels, assemble the kits, and can even drop-ship them.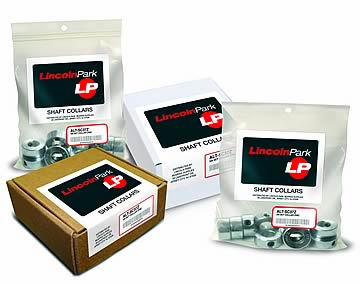 Why settle for plain vanilla packaging when you can have your name and logo imprinted on labels for boxes, Ziploc©, and heat-sealed bags?
Sell products in packages labeled with your name. You choose the packaging when you private label with us: from Ziploc® and heat-sealed plastic bags to paperboard boxes or other containers. All labeling and forms – including packing slips – display your company name, address, logo, and contact information.
Key advantages include:
Extend brand awareness for your company — a great way to increase repeat business
More flexible pricing with typically higher margins than the name brands you sell
Custom packaging opportunities — by industry segment or individual account
We guarantee outstanding services like no minimums, same-day shipping, quick turnaround on custom quoted parts, callbacks when promised, and 100% customer satisfaction.