Collars and Couplings Technical Tips and Frequently Asked Questions
This page is provided as a helpful resource covering topics related to the sourcing, purchasing, and use of collars and couplings. Some of the topics covered include
an FAQ · Shaft Collars · Shaft Couplings · Single Split · Double Split · Set Screw · Threaded · Inch & Metric · Machinable · News and Announcements
Collars and Couplings FAQ
Q: What's the standard finish of your shaft collars and couplings?
A: For steel set screw collars, the standard finish is zinc plating for inch and black oxide for metric. Our steel split collars and couplings are finished in black oxide as are rigid couplings. Black oxide provides a higher coefficient of friction than plated. That's important because the wrong finish can dramatically reduce the holding power of a shaft collar or coupling. Some electroplated finishes can actually cause sudden failure by acting as a lubricant instead of adding friction. We can provide all shaft collars and couplings in plated finishes when you give us sufficient notice. Stainless steel shaft collars and shaft couplings come with a bright polished finish.
Q: Why do you use a relief cut in your single split collars?
A: The socket cap screw used in making split collars with up to a 1-1/2″ bore is 1/4″-20, which is too small to develop the required load for a shaft collar or coupling. The cut provides enough relief to clamp to the required load. Our metric collars between 3mm and 35mm have a relief cut for the same reason. Above 1 1/2″ (or 35mm), the 5/16″ (M8) cap screw used in the standard shaft collar is sufficient to provide the necessary load. So a standard split collar or coupling doesn't need a relief in bore sizes greater than 1-1/2″ (35mm).
Q: To improve the holding power of a set screw collar, would you advise adding a second set screw?
A: No, a better solution is to substitute a clamp collar. A single or double split collar provides more than twice the axial load of a set screw collar, even when a second set screw is installed. Both a single and double split collar are held together with strong socket cap screws. Split collars work even on hardened shafts and thin-walled tubing, something a set screw collar may not do. Another advantage: clamp collars don't mar shafts.
Q: Why is there a groove on one face of a split shaft collar?
A: The groove is cut at the same time the bore is drilled. It must be a uniform depth around the shaft collar circumference to indicate that the bore is at exact right angles to the face. This assures that the shaft collar fully engages the component it's retaining.
Q: Do you manufacture special parts?
A: Yes, we manufacture made-to-print specials and typically quote within 48 hours.
Q: What's the best way to install a split collar that's susceptible to high side-to-side (axial) loads?
A: Remove any lubricant, dirt, or burrs where the shaft collar will be installed to ensure a tight, 360-degree clamping force.
Q: Do you offer split set collars?
A: There is no such product. Set collars, also called solid collars, are held onto the shaft with a single set screw that engages the shaft at right angles to the shaft collar. Split collars come in two styles, single split and double split. A single split is a one-piece collar with a slot cut into one side; a socket cap screw holds a single split, clamping it around the shaft. Double splits are two-piece collars that can be disassembled. They're held together by two socket cap screws and can be taken apart for easier assembly. So please don't ask for a split set shaft collar!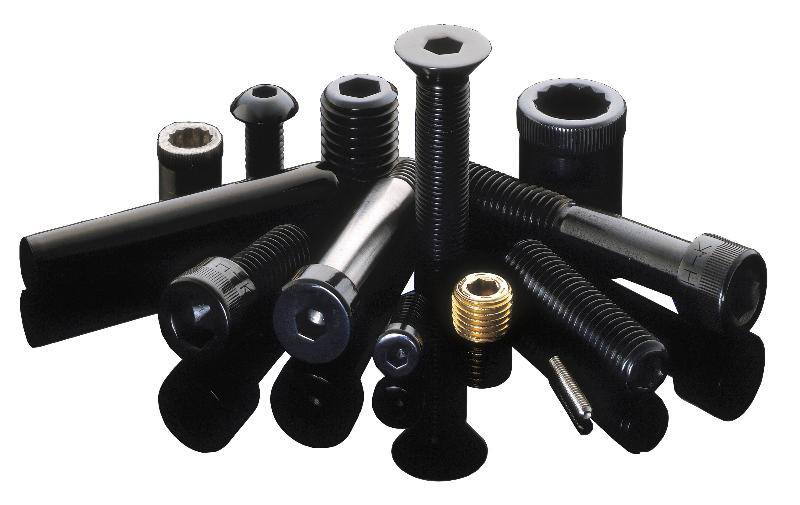 Resources, News and Announcements
Become an Authorized Distributor
Authorized Distributor Benefits
Never pay a minimum charge for standard stocking items.
Get same-day shipping when you order Monday through Friday by 3 pm EST.
Blind drop ship to your customers (without paying extra for the service.
Take advantage of our kitting and private labeling services.
Full 90 days to return products.
(Please note, some returns may be subject to a 20% restocking charge.)
We guarantee outstanding services like no minimums, same-day shipping, quick turnaround on custom quoted parts, callbacks when promised, and 100% customer satisfaction.